No matter how the rest of the world looked at us on Nov. 7, they will now look at us differently.
By Neal Gabler | Moyers & Company
America died on Nov. 8, 2016, not with a bang or a whimper, but at its own hand via electoral suicide. We the people chose a man who has shredded our values, our morals, our compassion, our tolerance, our decency, our sense of common purpose, our very identity — all the things that, however tenuously, made a nation out of a country. Read More
'A recipe for scandal': Trump conflicts of interest point to constitutional crisis
Experts say president-elect does not understand the law and must sell businesses to avoid electoral college disaster. He seems loath to do so
By Julian Borger | The Guardian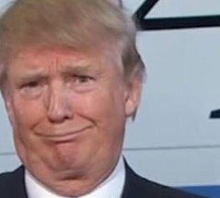 Constitutional lawyers and White House ethics counsellors from Democratic and Republican administrations have warned Donald Trump his presidency might be blocked by the electoral college if he does not give up ownership of at least some of his business empire.

"The brand is certainly a hotter brand than it was before," Donald Trump told the New York Times on Wednesday, and his election victory buzz does indeed seem to have been good for business.

Since the surprise outcome of the 8 November vote, foreign diplomats have been flocking to the newest Trump hotel in Washington to hear sales pitches about the business and vie to book their delegations into its rooms overlooking Pennsylvania Avenue for the inauguration on 20 January. Read More
Thank You, Dishonest Media!
By Donald J. Drumpf - Winner!
A yuge thank you to CNN, MSNBC, Fox News, ABC, CBS, and NBC and all the dishonest media for giving me billions of dollars worth of free airtime to broadcast my Trump for President campaign. It was really nice of you to repeat my name so much ("repetition builds reputation," as we marketers like to say).

This airtime was made even more valuable precisely because you played along with my plan and kept talking only about the crazy things I was saying without demanding my tax returns or offering voters any detailed analysis of my ties to Russia, debts to foreign countries, massive conflicts of interest, or how my policies would make things so much worse for 99% of the population. Read More
What is Humility?
A easily misunderstood human quality that seems to have gone missing in our modern times. How to make it part of your life once again.
By Larry Laird - lairdslair.com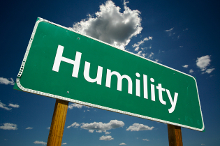 I attend a small evangelical Lutheran church in Marion, Ohio called St. Paul's and have for over 60 years. I took my catechism there and was confirmed in this little church. On occasion, our pastor takes a much needed vacation and since we have no assistant pastor he calls on members of the congregation to lead a service in his absence. I have done so a couple of times in the past two years. What follows is the message I delivered on a Sunday in late August, 2016.

What exactly is humility?

The dictionary defines it this way -

Humility is the quality of being humble. In a religious context this can mean a recognition of self in relation to God or deities, acceptance of one's defects, and submission to divine grace as a member of a religion. Outside of a religious context, humility is defined as the self-restraint from excessive vanity, and can possess moral and/or ethical dimensions.

The Urban Dictionary puts it this way, in a more plain speaking Will Rogers manner

Humility is an admirable quality that not many people possess. It means that a person may have accomplished a lot, or be a lot but doesn't feel it is necessary to advertise or brag about it.

Are you a humble person? How can you know? Read More
The Great Renewal
By Anonymous | The Great Renewal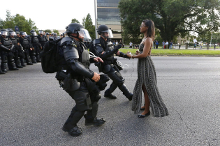 This is an example of how the militarized police become 'government out of control' as seen by both the Right and the Left!

What do we have to do to change this? Read More
Making a Killing
The business and politics of selling guns. How Fear Helps the Gun Business.
By Evan Osnos | The New Yorker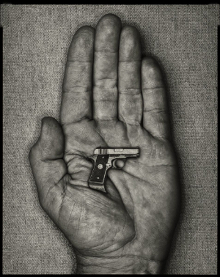 Bars in the Old City neighborhood of Philadelphia let out at 2 A.M. On the morning of January 17, 2010, two groups emerged, looking for taxis. At the corner of Market and Third Street, they started yelling at each other. On one side was Edward DiDonato, who had recently begun work at an insurance company, having graduated from Villanova University, where he was a captain of the lacrosse team. On the other was Gerald Ung, a third-year law student at Temple, who wrote poetry in his spare time and had worked as a technology consultant for Freddie Mac. Both men had grown up in prosperous suburbs: DiDonato in Blue Bell, Pennsylvania, outside Philadelphia; Ung in Reston, Virginia, near Washington, D.C.

Everyone had been drinking, and neither side could subsequently remember how the disagreement started; one of DiDonato's friends may have kicked in the direction of one of Ung's friends, and Ung may have mocked someone's hair. "To this day, I have no idea why this happened," Joy Keh, a photographer who was one of Ung's friends at the scene, said later. Read More
"A lot of things that seem simple aren't so simple": Seymour Hersh on the untold story of Osama bin Laden killing and the way Washington — and the media — really work
The great investigative reporter on how he unraveled a counter-narrative of the Bin Laden mystery
By Michael Schulson | Salon
Investigative reporter Seymour Hersh broke the story of the My Lai massacre in 1969. He was the first to report the atrocities at Abu Ghraib prison, back in 2004.
Hersh's most recent break threatens to blur the boundary between investigative reporting and conspiracy theory. The story, published last May in the London Review of Books, alleges that Pakistan caught Osama bin Laden years ago and then kept him under house arrest in Abbottabad. Eventually, Hersh writes, a walk-in leaked bin Laden's whereabouts to the CIA. The SEAL raid that killed bin Laden was military theater, staged in cooperation with the Pakistani government. Read More
Vinyl is back as a popular and profitable music medium
By EuropeanCEO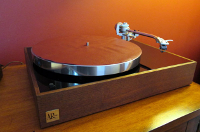 Analogue formats were once thought dead, replaced by physical digital storage mechanisms that have themselves been usurped by online streaming services. Vinyl, however, is now experiencing a full-blown revival

Be it the eight-track tape, audio cassette or digital download, near enough every step on the auditory timeline has rendered the format before it superfluous. As much was the case in the late 80s and early 90s, when the compact disc – after an initial bout of scepticism – was embraced as the album medium of choice and set in motion the decline of the vinyl format. Read More
How Do You Spot A Nonconformist?
You Can Start With Their Internet Browser!
By NPR | www.npr.org

In 2009, one of the founders of the online eyeglass maker Warby Parker approached management consultant Adam Grant about becoming an early investor. Grant says he declined because the company's founders weren't working at their startup full time; he also says it was the worst financial decision he's ever made. Read More
There May Soon Be More Plastic in the Oceans Than Fish
The environmental impact of plastic waste is already staggering and getting much worse
By Gregory Barber | MotherJones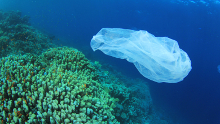 Discarded plastic will outweigh fish in the world's oceans by 2050, according to a report from the Ellen MacArthur Foundation. That is, unless overfishing moves the date up sooner.

The study, a collaboration with the World Economic Forum, found that 32 percent of plastic packaging escapes waste collection systems, gets into waterways, and is eventually deposited in the oceans. That percentage is expected to increase in coming years, given that the fastest growth in plastic production is expected to occur in "high leakage" markets—developing countries where sanitation systems are often unreliable. The data used in the report comes from a review of more than 200 studies and interviews with 180 experts. Read More
Getting to the Heart of David Letterman
The beloved king of comedy—and part time Montana resident—talks about growing up and getting older.
By Brian Schott | The Whitefish Review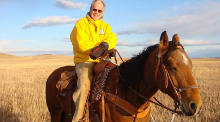 As of his final Late Show this past May, David Letterman had hosted 19,932 guest appearances on 6,028 broadcasts across more than 33 years—and redefined late-night and humor itself along the way. The man had earned some peace and quiet. Judging from the searching, thoughtful interview he granted to the Whitefish Review, he has found both—thanks, in large part, to life on his ranch in northwest Montana.

In an interview with Jane Pauley prior to his retirement, Letterman talked about the "white-hot adrenaline" he'd felt on his early appearances on The Tonight Show with Johnny Carson: "It's like you're sitting on the knee of the Lincoln Memorial and Lincoln is talking to you. You know, it's like, 'Holy God, it's the guy on the $5 bill talking to me.'" That's about what it feels like to interview David Letterman. Read More
UFO truthers want to make Roswell an issue for 2016. Meet their lobbyist.
Stephen Bassett was determined to be the first lobbyist for the UFO disclosure cause in Washington. Nineteen years later, he's still the only one — but he is more optimistic than ever
By Ben Terris | The Washington Post
One day nearly 20 years ago, Stephen Bassett realized UFO abductees needed a lobbyist.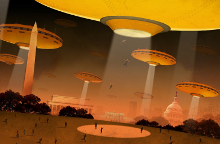 He had spent four months working for the Program for Extraordinary Experience Research out of a modest townhouse in Cambridge, Mass., when he had the epiphany: He could continue his research with John Mack, the leading authority on the alien abductions, for the rest of his life — but it would never make a difference.

"It occurred to me that it wasn't a scientific problem, but a political one," he said. They could pile evidence of extraterrestrial encounters from the White House lawn to the moon, and no one would pay it any mind. What the issue needed was someone who could get the powers that be to listen. Read More
Ten Facts You May Not Know About The Federal Budget
The fiscal year for 2014 ended on September 30th. With the release of the end-of-year totals for fiscal year 2014, below are 10 facts you may not know about the federal budget.
By Senate Budget Committee; Patty Murray, Chairman
1) Overall federal spending has been flat for five straight years, for the first time since the end of World War II.

When measured in simple, raw dollars, spending has historically risen year to year. This is not surprising given that the size of the population and the cost of living (inflation) both increase from year to year. However, from 2009 to 2014, spending was largely unchanged at $3.5 trillion per year. The last time spending did not rise over a five year period, even in nominal dollars, was during the post-World War II phase down from 1946 to 1951. Read More

One man alone can be pretty dumb sometimes, but for real bona fide stupidity nothing beats teamwork.
- Mark Twain

Lead, follow or get out of the way.
- Thomas Paine
Voter anger over Trump's election goes deeper than Clinton's loss
Those of us who have voted in numerous presidential elections surely have had wins and losses. After each of those losses, I suspect that you, like I, were able to accept the results and move forward. Read More

What a world we now live in, where over 300 million people will be 'held hostage' to the unhinged moods swings, amorality and extreme immaturity of a insatiable egotistical narcissist...who will never be able or have the desire to look past himself and how he effects others and the world...only how the world makes him feel.

- Maureen Burt via Facebook
Jesus wept: How can you call yourself a Christian if you voted for Donald Trump?
Christian faith means many things to many people. But I'm confused about how "love thy neighbor" led us here
By Lily Burana | Salon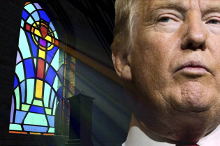 One of the hallmarks of Christian faith is charity, which is unfortunate for me, because, as a cradle Christian (and, lately, a recovering agnostic), I've been feeling less than charitable since Donald Trump won the presidential election. I don't mean that I'm not in the spirit of giving to charities — I'll be writing out a whopper of a check to the American Civil Liberties Union presently. Read More
Meet the Mom Who Helped Expose Flint's Toxic Water Nightmare
LeeAnne Walters' tap water tested at 27 times the EPA limit for lead. The city offered her a garden hose.
By Julie Lurie | MotherJones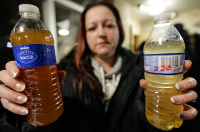 On a chilly evening last March in Flint, Michigan, LeeAnne Walters was getting ready for bed when she heard her daughter shriek from the bathroom of the family's two-story clapboard house. She ran upstairs to find 18-year-old Kaylie standing in the shower, staring at a clump of long brown hair that had fallen from her head.

Walters, a 37-year-old mother of four, was alarmed but not surprised—the entire family was losing hair. There had been other strange maladies over the previous few months: The twins, three-year-old Gavin and Garrett, kept breaking out in rashes. Gavin had stopped growing. On several occasions, 14-year-old JD had suffered abdominal pains so severe that Walters took him to the hospital. At one point, all of LeeAnne's own eyelashes fell out. Read More
Staying on the Firearms Story
You can have your own opinions, but not your own facts.
By Eric Garland | Via Facebook

I think I'm staying on the firearms story because there are two parts of my identity that are stronger than any others: being a Vermonter and being a professional analyst. The first means I neither fear nor loathe guns, which are all over the Green Mountains, but the second means that I can't stand bogus arguments and lying about data. Well, that and mass murders. Those are really getting annoying, too. Read More
Your Wi-Fi Network's Soft Underbelly
You probably don't even think about this easy way for hackers to sneak in.
By Josephine Wolff | Slate
You probably don't spend much time thinking about your wireless router—until it stops working, that is. Our inattention to routers has been a security problem for years, most recently last week when Brian Krebs reported that researchers at the Fujitsu Security Operations Center had discovered hundreds of routers were being used to spread a financial fraud malware called Dyre. Read More
How Supercharged Blue Heroin Ravaged This Small Town In Ohio
By Mitch Stacy | AP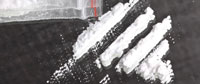 MARION, Ohio (AP) — The usual handwringing over the heroin problem turned into panic in this small city in May when a supercharged blue-tinted batch from Chicago sent more than 30 overdose victims to the hospital and two to the morgue in a 12-day stretch.

Like many places in America, Marion — an hour's drive north of the capital, Columbus — has gotten used to heroin. Emergency crews in the city of 37,000 have become accustomed to treating an overdose patient about once a day for the past year or so. But they were stunned when the unprecedented onslaught began on May 20.

They say if it hadn't been for naloxone, an antidote carried by paramedics, most of the survivors probably would have died, too. They ranged in age from their late teens to early 60s. Read More
Is Depression a Kind of Allergic Reaction?
By Caroline Williams |

The Guardian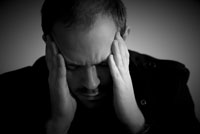 Barely a week goes by without a celebrity "opening up" about their "battle with depression". This, apparently, is a brave thing to do because, despite all efforts to get rid of the stigma around depression, it is still seen as some kind of mental and emotional weakness.
But what if was nothing of the sort? What if it was a physical illness that just happens to make people feel pretty lousy? Would that make it less of a big deal to admit to? Could it even put a final nail in the coffin of the idea that depression is all in the mind? Read More
Requiem for a Golf Course
by Fred Altvater | B9R Lessons

The Golf economy today is a mixed bag, while some areas of the golf business are very strong, other parts are suffering.

Part of the reason is that young people do not seem to be taking to the game as the older generation did. With the variety of activities available to the X and Y Generations, other sports seem to be more attractive.

A slow walk around a golf course can't compete with mountain biking or zip-lines. Read More
Elon Musk Says Tesla Vehicles Will Drive Themselves in Two Years
Musk opens up about autonomous vehicles, self-driving car rules, and the competition.
By Kirsten Korosec | Fortune
In Elon Musk's world, "easy" is used to describe problems many might consider impossible - or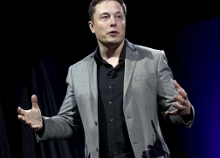 at least very difficult to solve. Producing a fully autonomous vehicle that can operate in any condition and on any road, for example, is easy-ish. And Tesla Motors, the all-electric automaker that Musk heads, is two years away from achieving it.

"I think we have all the pieces, and it's just about refining those pieces, putting them in place, and making sure they work across a huge number of environments—and then we're done," Musk told Fortune with assuredness during his commute to SpaceX headquarters in Hawthorne, Calif., where he is also CEO. "It's a much easier problem than people think it is. But it's not like George Hotz, a one-guy-and-three-months problem. You know, it's more like, thousands of people for two years." Read More
Fraud
A
ctivists began campaigning to change the understanding of the 2nd Amendment in the late 20th century
By Larry Laird |

l

airdslair
"

One of the greatest pieces of fraud, I repeat the

word 'fraud,' on the American public by special interest groups that I've ever seen in my life time. The real purpose of the Second was to ensure that state armies—the militias—would be maintained for the defense of the state. The very language of the Second Amendment refutes any argument that it was intended to guarantee every citizen an unfettered right to any kind of weapon he or she desires."
---- Chief Supreme Court Justice Warren Burger
Justice Burger said in no uncertain terms, before gun lobbyists and activists began campaigning to change the understanding of the 2nd Amendment in the late 20th century, nobody considered it to be an individual right.
In 2008, the right wing contingent on the most recent Supreme Court (the same people who said that corporations are people) decided to throw away centuries of juris prudence and extend the 2ndAmendment as an individual protection for gun owners' right to bear arms. During the case, United States v. Emerson, the Supreme Court decided that the 2nd Amendment is not a collective protection for gun ownership in militias, but rather a protection for individuals to own and operate weapons. This decision flies in the face of centuries of settled law and, like Citizens United v. FEC is just another case where right wing extremist wearing robes have perverted our country's longstanding understanding of our laws."