Donald Trump is accelerating a process that began half a century ago.
By Jamelle Bouie | Salon
For most of the now almost-forgotten vice presidential debate, Indiana Gov. Mike Pence kept his cool, ignoring, deflecting, or outright denying any effort by Virginia Sen. Tim Kaine to tie him to his running mate, Donald Trump. But it's hard to keep your composure for the length of a debate. It takes work. And toward the end of the 90-minute showdown, Pence began to falter, and then with a single infelicitous phrase he evoked the only wall Trump will ever build: the one between the Republican Party and Latino voters. Read More
Donald Trump's "no concession" stand: He and his hate-filled followers will not accept a Clinton victory and that's when things get truly chilling
Trump and his supporters will not go quietly — already armed loyalists have camped outside a Democratic office
By Bob Cesca | Salon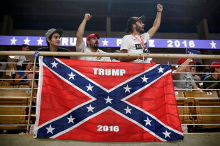 Late this past week, two men camped outside the Palmyra, Virginia, headquarters of Democratic congressional candidate Jane Dittmar. Daniel Parks and his unnamed buddy said they're supporters of Donald Trump, and they claimed they're worried that other Trump supporters might be too afraid to express support for the GOP nominee. So, they're offering security, complete with open-carry firearms.

"I'm just trying to provide a voice for someone who might be a closet supporter of Trump. Other people who are a little worried to speak out because of possible persecution," Parks told Newsplex. "We're not a threat to anybody, the only threat is ignorance, and ignorance breeds fear." Read More
How reality TV gave us reality candidate Donald Trump
The Apprentice brought him into American living rooms and certified all that he stood for — the gaudy opu­lence, the symbolic wealth, nothing but "the best."
By Hank Stuever TV critic | The Washington Post
Pundits have been comparing presidential politics to the unseemly rituals of reality TV for a few election cycles now. The metaphor morphed and so here we are: Donald Trump, official celebrity and star of reality TV (thanks to a decade's worth of "The Apprentice" and "Celebrity Apprentice") is now a leading star of reality itself.
What happened here? Was it abject fear of globalization? The years of sinister messaging and media manipulation? The hostility toward elites? Or was it truly the fact that reality TV, with its bad manners and skewed morals, finally conquered real life? We could charitably call reality TV a mirror, but it's more like a series of mirrors — fun-house mirrors that distort the way we view our fellow citizens. Read More
It's beyond debate that Donald Trump is unfit to be president
By Editorial Board | The Washingron Post
DEMOCRAT HILLARY CLINTON and Republican Donald Trump will debate on national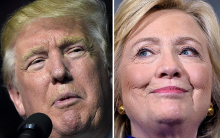 television for the first time Monday night, and the stakes could not be higher. The presidency and, by extension, the country's future — maybe the world's — could hinge on what they say and how they say it.

Or so we have been told — in breathless pre-event speculation about everything from whether the moderator, NBC's Lester Holt, will intervene to correct a candidate who strays from the truth, to whether one candidate or the other will be able to goad his or her opponent into a campaign-altering gaffe before an audience expected to reach 100 million. Read More
Why a Donald Trump Victory Could Make Climate Catastrophe Inevitable
Michael Klare on the forces moving us toward an uninhabitable planet.
By Michael Klare | MotherJones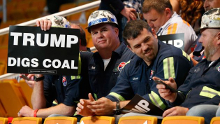 In a year of record-setting heat on a blistered globe, with fast-warming oceans, fast-melting ice caps, and fast-rising sea levels, ratification of the December 2015 Paris climate summit agreement—already endorsed by most nations—should be a complete no-brainer. That it isn't tells you a great deal about our world. Global geopolitics and the possible rightward lurch of many countries (including a potential deal-breaking election in the United States that could put a climate denier in the White House) spell bad news for the fate of the Earth. It's worth exploring how this might come to be. Read More
What is Humility?
A easily misunderstood human quality that seems to have gone missing in our modern times. How to make it part of your life once again.
By Larry Laird - lairdslair.com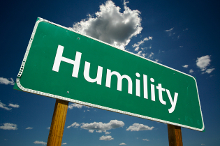 I attend a small evangelical Lutheran church in Marion, Ohio called St. Paul's and have for over 60 years. I took my catechism there and was confirmed in this little church. On occasion, our pastor takes a much needed vacation and since we have no assistant pastor he calls on members of the congregation to lead a service in his absence. I have done so a couple of times in the past two years. What follows is the message I delivered on a Sunday in late August, 2016.

What exactly is humility?

The dictionary defines it this way -

Humility is the quality of being humble. In a religious context this can mean a recognition of self in relation to God or deities, acceptance of one's defects, and submission to divine grace as a member of a religion. Outside of a religious context, humility is defined as the self-restraint from excessive vanity, and can possess moral and/or ethical dimensions.

The Urban Dictionary puts it this way, in a more plain speaking Will Rogers manner

Humility is an admirable quality that not many people possess. It means that a person may have accomplished a lot, or be a lot but doesn't feel it is necessary to advertise or brag about it.

Are you a humble person? How can you know? Read More
The Great Renewal
By Anonymous | The Great Renewal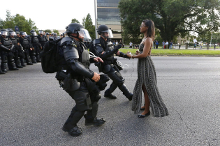 This is an example of how the militarized police become 'government out of control' as seen by both the Right and the Left!

What do we have to do to change this? Read More
Making a Killing
The business and politics of selling guns. How Fear Helps the Gun Business.
By Evan Osnos | The New Yorker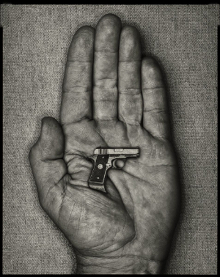 Bars in the Old City neighborhood of Philadelphia let out at 2 A.M. On the morning of January 17, 2010, two groups emerged, looking for taxis. At the corner of Market and Third Street, they started yelling at each other. On one side was Edward DiDonato, who had recently begun work at an insurance company, having graduated from Villanova University, where he was a captain of the lacrosse team. On the other was Gerald Ung, a third-year law student at Temple, who wrote poetry in his spare time and had worked as a technology consultant for Freddie Mac. Both men had grown up in prosperous suburbs: DiDonato in Blue Bell, Pennsylvania, outside Philadelphia; Ung in Reston, Virginia, near Washington, D.C.

Everyone had been drinking, and neither side could subsequently remember how the disagreement started; one of DiDonato's friends may have kicked in the direction of one of Ung's friends, and Ung may have mocked someone's hair. "To this day, I have no idea why this happened," Joy Keh, a photographer who was one of Ung's friends at the scene, said later. Read More
"A lot of things that seem simple aren't so simple": Seymour Hersh on the untold story of Osama bin Laden killing and the way Washington — and the media — really work
The great investigative reporter on how he unraveled a counter-narrative of the Bin Laden mystery
By Michael Schulson | Salon
Investigative reporter Seymour Hersh broke the story of the My Lai massacre in 1969. He was the first to report the atrocities at Abu Ghraib prison, back in 2004.
Hersh's most recent break threatens to blur the boundary between investigative reporting and conspiracy theory. The story, published last May in the London Review of Books, alleges that Pakistan caught Osama bin Laden years ago and then kept him under house arrest in Abbottabad. Eventually, Hersh writes, a walk-in leaked bin Laden's whereabouts to the CIA. The SEAL raid that killed bin Laden was military theater, staged in cooperation with the Pakistani government. Read More
Vinyl is back as a popular and profitable music medium
By EuropeanCEO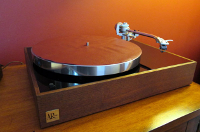 Analogue formats were once thought dead, replaced by physical digital storage mechanisms that have themselves been usurped by online streaming services. Vinyl, however, is now experiencing a full-blown revival

Be it the eight-track tape, audio cassette or digital download, near enough every step on the auditory timeline has rendered the format before it superfluous. As much was the case in the late 80s and early 90s, when the compact disc – after an initial bout of scepticism – was embraced as the album medium of choice and set in motion the decline of the vinyl format. Read More
An Odd Mix of Vindication and Depression
New York Times columnist Ross Douthat on watching his worst fears for the Republican Party come true.
By Isaac Chotiner | Slate
Ross Douthat, the New York Times op-ed columnist, probably didn't imagine that he would spend much of the past six months writing about Donald Trump. For a brief moment in 2012 and early 2013, it seemed possible that Republicans, chastened by Barack Obama's re-election, would regroup and recalibrate, and perhaps pursue what Douthat and Reihan Salam (a Slate contributor and fellow "reform conservative") had called for in their 2008 book, Grand New Party: an economic agenda focused on the middle class and policies friendly to an increasingly diverse America. Alas, the one 2016 candidate who has really bucked Republican orthodoxy, at least rhetorically, has been Trump, who Douthat views as a dangerous demagogue. Read More
How Do You Spot A Nonconformist?
You Can Start With Their Internet Browser!
By NPR | www.npr.org

In 2009, one of the founders of the online eyeglass maker Warby Parker approached management consultant Adam Grant about becoming an early investor. Grant says he declined because the company's founders weren't working at their startup full time; he also says it was the worst financial decision he's ever made. Read More
There May Soon Be More Plastic in the Oceans Than Fish
The environmental impact of plastic waste is already staggering and getting much worse
By Gregory Barber | MotherJones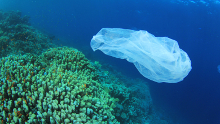 Discarded plastic will outweigh fish in the world's oceans by 2050, according to a report from the Ellen MacArthur Foundation. That is, unless overfishing moves the date up sooner.

The study, a collaboration with the World Economic Forum, found that 32 percent of plastic packaging escapes waste collection systems, gets into waterways, and is eventually deposited in the oceans. That percentage is expected to increase in coming years, given that the fastest growth in plastic production is expected to occur in "high leakage" markets—developing countries where sanitation systems are often unreliable. The data used in the report comes from a review of more than 200 studies and interviews with 180 experts. Read More
Getting to the Heart of David Letterman
The beloved king of comedy—and part time Montana resident—talks about growing up and getting older.
By Brian Schott | The Whitefish Review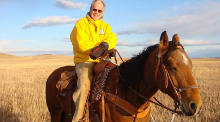 As of his final Late Show this past May, David Letterman had hosted 19,932 guest appearances on 6,028 broadcasts across more than 33 years—and redefined late-night and humor itself along the way. The man had earned some peace and quiet. Judging from the searching, thoughtful interview he granted to the Whitefish Review, he has found both—thanks, in large part, to life on his ranch in northwest Montana.

In an interview with Jane Pauley prior to his retirement, Letterman talked about the "white-hot adrenaline" he'd felt on his early appearances on The Tonight Show with Johnny Carson: "It's like you're sitting on the knee of the Lincoln Memorial and Lincoln is talking to you. You know, it's like, 'Holy God, it's the guy on the $5 bill talking to me.'" That's about what it feels like to interview David Letterman. Read More
UFO truthers want to make Roswell an issue for 2016. Meet their lobbyist.
Stephen Bassett was determined to be the first lobbyist for the UFO disclosure cause in Washington. Nineteen years later, he's still the only one — but he is more optimistic than ever
By Ben Terris | The Washington Post
One day nearly 20 years ago, Stephen Bassett realized UFO abductees needed a lobbyist.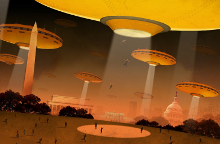 He had spent four months working for the Program for Extraordinary Experience Research out of a modest townhouse in Cambridge, Mass., when he had the epiphany: He could continue his research with John Mack, the leading authority on the alien abductions, for the rest of his life — but it would never make a difference.

"It occurred to me that it wasn't a scientific problem, but a political one," he said. They could pile evidence of extraterrestrial encounters from the White House lawn to the moon, and no one would pay it any mind. What the issue needed was someone who could get the powers that be to listen. Read More
Ten Facts You May Not Know About The Federal Budget
The fiscal year for 2014 ended on September 30th. With the release of the end-of-year totals for fiscal year 2014, below are 10 facts you may not know about the federal budget.
By Senate Budget Committee; Patty Murray, Chairman
1) Overall federal spending has been flat for five straight years, for the first time since the end of World War II.

When measured in simple, raw dollars, spending has historically risen year to year. This is not surprising given that the size of the population and the cost of living (inflation) both increase from year to year. However, from 2009 to 2014, spending was largely unchanged at $3.5 trillion per year. The last time spending did not rise over a five year period, even in nominal dollars, was during the post-World War II phase down from 1946 to 1951. Read More

One man alone can be pretty dumb sometimes, but for real bona fide stupidity nothing beats teamwork.
- Mark Twain

Don't forget - it's all Obama's fault.
- Fox News

Lead, follow or get out of the way.
- Thomas Paine
Dear Mr. Trump -
A gentleman by the name of Bill Howell eloquently wrote the followering letter.
It's taken me a while to realize this and to admit it, but I'm grateful to you.

For the past few months I've spent a good deal of time lamenting your campaign and the poison it has so effortlessly generated. I've watched our country imploding, our public discourse become polluted, our political climate grows ever more corrosive, and wrongly assumed you were to blame.
It's only lately I've come to understand that you haven't manufactured our current national ugliness—you've simply revealed it. Read More
Playing into the right's trap: The media is all too quick to go chasing phony Clinton scandals
As always with the Clintons, their enemies are again engaging in absurd overreach — and the press is playing along
By Gary Legum | Salon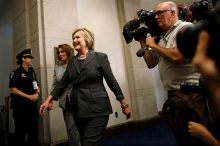 Stop me if you heard this story recently: The conservative legal group Judicial Watch releases a batch of State Department emails it obtained through lawsuits and FOIA requests, all related to the work of the Clinton Foundation. This results in a round of headlines proclaiming that Foundation donors tried to leverage their giving into access to Hillary Clinton while she was serving as Secretary of State. Political reporters write stories full of innuendo up front, waiting until around the tenth paragraph to reveal that those donors actually failed in their quests to trade donations for special meetings or other privileges with Clinton. Other writers look at the original stories and knock them down, and then we all go back to tweeting about the Kardashians or something. Read More
Political violence is no joke
By William Kennedy Smith and Jean Kennedy Smith | From The Washington Post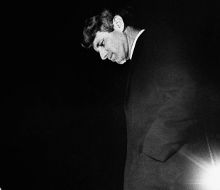 William Kennedy Smith and Jean Kennedy Smith are the nephew and sister of President John. F. Kennedy and Sen. Robert F. Kennedy, who was assassinated on June 6, 1968.

On April 4, 1968, the day the Rev. Martin Luther King Jr. was shot and killed, Robert Kennedy was campaigning for the presidency in Indianapolis. Bobby conveyed the news of King's death to a shattered, mostly black audience. He took pains to remind those whose first instinct may have been toward violence that President John F. Kennedy had also been shot and killed. Bobby went on, "What we need in the United States is not division; what we need in the United States is not hatred; what we need in the United States is not violence and lawlessness, but is love, and wisdom, and compassion toward one another, and a feeling of justice toward those who still suffer within our country, whether they be white or whether they be black." Read More
Meet the Mom Who Helped Expose Flint's Toxic Water Nightmare
LeeAnne Walters' tap water tested at 27 times the EPA limit for lead. The city offered her a garden hose.
By Julie Lurie | MotherJones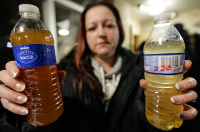 On a chilly evening last March in Flint, Michigan, LeeAnne Walters was getting ready for bed when she heard her daughter shriek from the bathroom of the family's two-story clapboard house. She ran upstairs to find 18-year-old Kaylie standing in the shower, staring at a clump of long brown hair that had fallen from her head.

Walters, a 37-year-old mother of four, was alarmed but not surprised—the entire family was losing hair. There had been other strange maladies over the previous few months: The twins, three-year-old Gavin and Garrett, kept breaking out in rashes. Gavin had stopped growing. On several occasions, 14-year-old JD had suffered abdominal pains so severe that Walters took him to the hospital. At one point, all of LeeAnne's own eyelashes fell out. Read More
A true analysis of our problem, and an over-whelming list of our tax shame.
By Eric Hamm | Orlando Sentinel (Ret.)

Politicians, as I have often said, are the only people in the world who create problems and then campaign against them.

Everything on the Republican contract is a problem created by Congress. Too much bureaucracy? Blame Congress. Too many rules?

Blame Congress. Unjust tax laws? Congress wrote them. Read More
Staying on the Firearms Story
You can have your own opinions, but not your own facts.
By Eric Garland | Via Facebook

I think I'm staying on the firearms story because there are two parts of my identity that are stronger than any others: being a Vermonter and being a professional analyst. The first means I neither fear nor loathe guns, which are all over the Green Mountains, but the second means that I can't stand bogus arguments and lying about data. Well, that and mass murders. Those are really getting annoying, too. Read More
Your Wi-Fi Network's Soft Underbelly
You probably don't even think about this easy way for hackers to sneak in.
By Josephine Wolff | Slate
You probably don't spend much time thinking about your wireless router—until it stops working, that is. Our inattention to routers has been a security problem for years, most recently last week when Brian Krebs reported that researchers at the Fujitsu Security Operations Center had discovered hundreds of routers were being used to spread a financial fraud malware called Dyre. Read More
How Supercharged Blue Heroin Ravaged This Small Town In Ohio
By Mitch Stacy | AP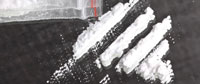 MARION, Ohio (AP) — The usual handwringing over the heroin problem turned into panic in this small city in May when a supercharged blue-tinted batch from Chicago sent more than 30 overdose victims to the hospital and two to the morgue in a 12-day stretch.

Like many places in America, Marion — an hour's drive north of the capital, Columbus — has gotten used to heroin. Emergency crews in the city of 37,000 have become accustomed to treating an overdose patient about once a day for the past year or so. But they were stunned when the unprecedented onslaught began on May 20.

They say if it hadn't been for naloxone, an antidote carried by paramedics, most of the survivors probably would have died, too. They ranged in age from their late teens to early 60s. Read More
Is Depression a Kind of Allergic Reaction?
By Caroline Williams |

The Guardian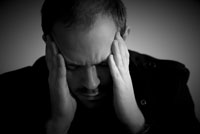 Barely a week goes by without a celebrity "opening up" about their "battle with depression". This, apparently, is a brave thing to do because, despite all efforts to get rid of the stigma around depression, it is still seen as some kind of mental and emotional weakness.
But what if was nothing of the sort? What if it was a physical illness that just happens to make people feel pretty lousy? Would that make it less of a big deal to admit to? Could it even put a final nail in the coffin of the idea that depression is all in the mind? Read More
Requiem for a Golf Course
by Fred Altvater | B9R Lessons

The Golf economy today is a mixed bag, while some areas of the golf business are very strong, other parts are suffering.

Part of the reason is that young people do not seem to be taking to the game as the older generation did. With the variety of activities available to the X and Y Generations, other sports seem to be more attractive.

A slow walk around a golf course can't compete with mountain biking or zip-lines. Read More
Elon Musk Says Tesla Vehicles Will Drive Themselves in Two Years
Musk opens up about autonomous vehicles, self-driving car rules, and the competition.
By Kirsten Korosec | Fortune
In Elon Musk's world, "easy" is used to describe problems many might consider impossible - or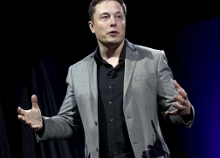 at least very difficult to solve. Producing a fully autonomous vehicle that can operate in any condition and on any road, for example, is easy-ish. And Tesla Motors, the all-electric automaker that Musk heads, is two years away from achieving it.

"I think we have all the pieces, and it's just about refining those pieces, putting them in place, and making sure they work across a huge number of environments—and then we're done," Musk told Fortune with assuredness during his commute to SpaceX headquarters in Hawthorne, Calif., where he is also CEO. "It's a much easier problem than people think it is. But it's not like George Hotz, a one-guy-and-three-months problem. You know, it's more like, thousands of people for two years." Read More
Fraud
A
ctivists began campaigning to change the understanding of the 2nd Amendment in the late 20th century
By Larry Laird |

l

airdslair
"

One of the greatest pieces of fraud, I repeat the

word 'fraud,' on the American public by special interest groups that I've ever seen in my life time. The real purpose of the Second was to ensure that state armies—the militias—would be maintained for the defense of the state. The very language of the Second Amendment refutes any argument that it was intended to guarantee every citizen an unfettered right to any kind of weapon he or she desires."
---- Chief Supreme Court Justice Warren Burger
Justice Burger said in no uncertain terms, before gun lobbyists and activists began campaigning to change the understanding of the 2nd Amendment in the late 20th century, nobody considered it to be an individual right.
In 2008, the right wing contingent on the most recent Supreme Court (the same people who said that corporations are people) decided to throw away centuries of juris prudence and extend the 2ndAmendment as an individual protection for gun owners' right to bear arms. During the case, United States v. Emerson, the Supreme Court decided that the 2nd Amendment is not a collective protection for gun ownership in militias, but rather a protection for individuals to own and operate weapons. This decision flies in the face of centuries of settled law and, like Citizens United v. FEC is just another case where right wing extremist wearing robes have perverted our country's longstanding understanding of our laws."