What Lurks Beneath The Methane Lakes of Titan?
What are we seeing here? Fun answer: No one knows.
By Phil Plait |

Slate
One of the biggest discoveries made by the Cassini spacecraft is that Titan — the mammoth moon of Saturn — has lakes of liquid methane and ethane on its surface. Radar maps of the surface of Titan confirmed that the north pole is dotted with them, and combined cover far more of the surface of that moon than the Great Lakes do the Earth. Read More
"Megyn Kelly's eyes are very cold": Bill Ayers on his Fox News appearance, education "reform" and the problem with the Ivy League
The man Sarah Palin called Obama's terrorist pal talks Fox News cyborgs, freedom, and why teaching is subversive
By David Masciotra | Salon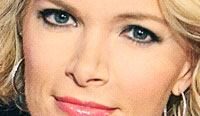 Bill Ayers, according to the right, is Barack Obama's terrorist trainer and ghostwriter. Upon further inspection, Ayers is nothing quite as dramatic or fearsome. While more famous for his anti-war activities as a founder of the Weather Underground in the 1960s and '70s, he is now a committed educator. Retired from his education professorship at the University of Illinois in Chicago, Ayers continues to give lectures to teachers in training, speak at education conferences, and agitate against America's two-tiered educational system – one for rich, one for poor – on the behalf of low-income parents, students, and instructors. Read More
Study: Water contamination in frack-happy Texas and Pennslyvania is anything but natural
Drillers and regulators have to do more to make fracking safe, a new study finds
By Lindsay Abrams | Salon
Natural gas drilling is responsible for contaminating drinking water in Pennsylvania and Texas, a new study finds. The direct cause is methane leaking from natural gas wells. But make no mistake: This is a fracking problem. Read More
The Problem with this World is Clear....
..upon reviewing the following hyperlink.
By Jason Taylor | lairdslair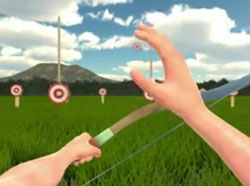 You know how you get an email about an article you want to read? So you click on the hyperlink. So far so good. Then, a page opens up, and the article is there, somewhere on the page. Just scroll down past a few hundred ads or so and, ahh, there it is. What's that to the side? Some sexy little short easy to read teaser story screaming for my attention? Oh it will only take a second.

Often these side articles are just top 10/20 "articles" with 10/20 pictures and a few words. Read More
Bud and Miller Are Trying to Hijack Craft Beer—and It's Totally Backfiring
By Tom Philpott | Mother Jones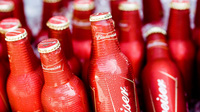 InBev and MillerCoors loom over the US beer landscape like…well, like one of those monstrous inflatable Bud Light bottles that spring up at certain football tailgate parties and outdoor concerts. Together, the two global giants own nearly 80 percent of the US beer market. InBev alone, corporate owner of Budweiser, spends a staggering $449 million on US advertising.

But also like those vast blow-up beer bottles, their presence is not-so-faintly ridiculous and always teetering. The industry's signature light beers are suffering a "slow, watery death," BusinessWeek recently reported, their sales declining steadily. Read More
My party has lost its soul: Bill Clinton, Barack Obama and the victory of Wall Street Democrats
A former Clinton aide on how Democrats lost their way chasing Wall Street cash, and new populism the party needs
By Bill Curry | Salon
In 2006 the Atlantic magazine asked a panel of "eminent historians" to name the 100 most influential people in American history. Included alongside George Washington, Abe Lincoln, Mark Twain and Elvis Presley was Ralph Nader, one of only three living Americans to make the list. It was airy company for Nader, but if you think about it, an easy call.

Though a private citizen, Nader shepherded more bills through Congress than all but a handful of American presidents. If that sounds like an outsize claim, try refuting it. His signature wins included landmark laws on auto, food, consumer product and workplace safety; clean air and water; freedom of information, and consumer, citizen, worker and shareholder rights. In a century only Woodrow Wilson, Franklin Roosevelt and Lyndon Johnson passed more major legislation. Read More
Texas gun nuts' scary ritual: How hatred of a president turned profane
The "open carry" crew is now spouting right-wing conspiracy theories and waving guns in the worst place imaginable
By Heather Digby Parton | Salon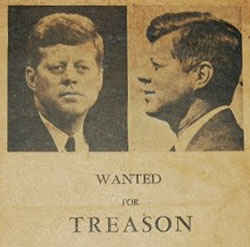 Although I do not consider myself an 'alarmist', I do fervently hope that President Kennedy can be dissuaded from appearing in the city of Dallas, Texas as much as I would enjoy hearing and seeing him.

This 'hoodlum mob' in Dallas is frenzied and infuriated that their attack on Ambassador Adlai Stephenson on the 24th, backfired on them. I have heard that some of them have said they "have just started."

No number of policemen, plainclothes men or militia can control the "air" Mr Salinger — it is a dreadful thought but all remember the fate of President McKinley.

These people are crazy, or crazed, and I'm sure that we must realize that their actions in the future are unpredictable.

Unfortunately, her prediction wasn't alarmist enough as it turned out. Read More
What Happens If Obama Loses the Halbig Case?
By Kevin Drum | Mother Jones
So let's suppose the Halbig case goes up to the Supreme Court and they rule for the plaintiffs: in a stroke, everyone enrolled in Obamacare through a federal exchange is no longer eligible for subsidies. What happens then? Is Obamacare doomed? Read More
Misinformed USA: Why average Americans vote for Republicans
By Robert Sobel | Orlando Liberal Examiner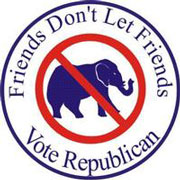 One can only wonder why average working class Americans would vote for a party that is so obvious in their bias towards the wealthy. It would make sense that someone in the top 1 percent of the income bracket would vote for the Republican party since they have the wealthiest American's best interest at heart. You could even make the case that highly religious Christians would vote for Republicans even though, at times, they vote against their own best economic interests. So the question remains, while scratching your head, why do working class Americans vote for Republican candidates? Read More
It's Obama's presidency, but Bush's world
By Matt Bai | Yahoo News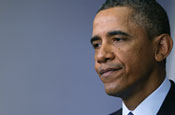 Believe it or not, it was 10 years ago this month that Barack Obama, then a candidate for the U.S. Senate, introduced himself to America with a speech that shook the Fleet Center in Boston. The main theme of that Democratic convention was the litany of George W. Bush's failures — an unpopular and unending war in Iraq, a faltering image abroad, a stagnating middle class. Obama gave eloquent voice to those frustrations, arguing that all of them could be addressed if only we reunited the electorate. Read More
Supreme Court's out-of-control spiral: Ideologues rewriting their own laws
It may be incremental, but make no mistake: This court is using absurd eccentricities to legislate from the bench
By David Dayen | Salon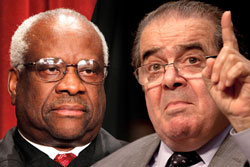 John Boehner wants to sue the president for pursuing executive authority without congressional input? He may want to file a copycat suit against the Supreme Court, who have executed plenty of extra-legislative rule making of their own.

On Monday, the court established multiple new distinctions in the law, inventing them largely to satisfy ideological whims. If any branch of government is engaging in de facto legislating and overstepping the bounds of authority, it's the Roberts court. Read More
Gun Nuts Are Terrorizing America: The Watershed Moment Everyone Missed
From Cliven Bundy defeating the cops to "open carry" movement's menace, the left's timidity has spawned a nightmare.
By Rick Perlstein | Alternet
Here is a truth so fundamental that it should be self-evident: When legitimately constituted state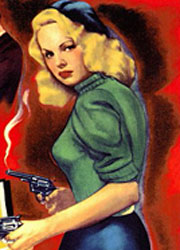 authority stands down in the face of armed threats, the very foundation of the republic is in danger. And yet that is exactly what happened at Cliven Bundy's Nevada ranch this spring: An alleged criminal defeated the cops, because the forces of lawlessness came at them with guns — then Bureau of Land Management officials further surrendered by removing the government markings from their vehicles to prevent violence against them.

What should be judged a watershed in American history instead became a story about one man's racist rants. Even as two more Nevada lunatics, inspired by their stint at Cliven Bundy's ranch, allegedly ambushed and mowed down two police officers and killed a bystander after crying, "This is the start of a revolution." And now, an antigovernment conspiracy theorist named Douglas Cole recently shot at two police officers in Nevada County, California (though you may not have heard about that, because the New York Times hasn't found the news yet fit to print). Read More
How the Iraq War Launched the Modern Era of Political BS
Factual divides over whether Iraq had WMDs, and whether Saddam was working with Osama, set the stage for today's battles over reality.
By Chris Mooney | Mother Jones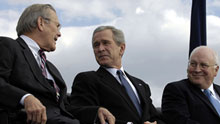 That queasy sensation of déjà vu you're experiencing is understandable. With Iraq back in the news, and Paul Wolfowitz and Bill Kristol on TV sounding off about the situation, there's every reason to worry that a new wave of misinformation is on the way.

There is no debate that the Iraq war was sold to the American public with a collection of claims that ended up being proved false. Iraq was said to have weapons of mass destruction, but this wasn't the case. Advocates for the war insinuated that Saddam Hussein was colluding with Al Qaeda and was somehow involved in the 9/11 attacks. That, too, was false. Read More
Why Is Cable Television So Afraid of Admitting That Many of America's Terror Attacks Are 'Right Wing?'
CNN has been afraid calling a major social threat by its real name.
BY C.J. WERLEMAN | Alternet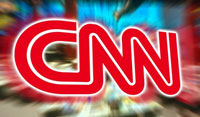 In the aftermath of the deadly Las Vegas shooting rampage, which left two police officers, a shopper, and the shooters dead, one can expect all the usual talking points that follow an all too regular and familiar massacre – mental health, access to guns, the killer's motives, and so forth. But here's another one: the intellectual cowardice of cable news giant CNN, when it comes to reporting right wing terrorism. Read More
Hey, I'm a good guy!
See more
Down on the Farm
Why do American farmers need some of the strongest anti-whistleblower laws in the land?
BY JOSH VOORHIS | Slate

Over several weeks in 2012, an animal rights activist secretly filmed workers at an Idaho dairy farm kicking and punching cows in the head, jumping up and down on their backs, sexually abusing one, and dragging another behind a tractor by its neck. The Mercy for Animals-made video—one of roughly 80 that activists say they've recorded over the past decade—prompted the owners of Bettencourt Dairies to fire five workers and install cameras in their barns to prevent future abuses. Read More
How about....?
A response to a serious case of Benghazi Fever - found on the internet
BY IAMTHEONE | anonymous internet poster

How about Reagan, who started the assault on the working class?
How about the supreme court who let money buy our politicians?
How about plutocracy and oligarchy? How about all men are created equal? How about a government Of The People, By The People, and For The People?

We have become a nation no longer Of The People, but of the dollar. Our policies enacted over the last three decades have produced a nation of haves and have nots. We are a nation divided, not from the acts of one, but from the acts of many. When you live in a plutocracy, you have no voice, WE have no voice. The majority no longer decides what is best for US, we no longer have the ideals that doing what is best for the country is what is best for all of US. We now do what is best for money, we do what is best for a few, in the hope that they will do what is right to help to strengthen our country. It has proven to be a false ideal.

The difference, when it comes down to it, is that I believe that politics and money are the reason we are struggling, whereas you believe it is one party, or one person, or people with the least amount of power, who are just lazy and want free stuff.

We will never find a true statesman, until we remove money from politics. We will never be a free nation, where all people have the same rights, until we remove money from politics.

Power tends to corrupt, and absolute power corrupts absolutely.

As long as greed is stronger than compassion, there will always be suffering.
Why There Is No Cure for the GOP's Benghazi Fever
The latest outbreak of Benghazi-mania on the right shows the virus is only growing more resistant to reason.
BY DAVID CORN | MotherJones
The current outbreak of Benghazi Fever shows how strong the virus is—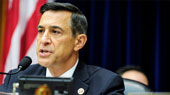 and that it is apparently immune to basic remedy.

On Friday, the Republicans went full Benghazi. House Speaker John Boehner announced he was setting up a special House committee to investigate the attack—that is, the Obama White House's response to it. Meanwhile, Rep. Darrell Issa (R-Calif.), the chair of the House government oversight committee, subpoenaed Secretary of State John Kerry to testify before his committee on May 21 about the State Department's handling of GOP congressional inquiries about Benghazi. (Apparently, Issa is now probing a supposed cover-up of the original supposed cover-up.) Read More
Partisan Loyalty Begins at Age 18
BY DAN HOPKINS | Five Thirty Eight

In the last decade, voters over 65 years old have become more Republican, even as the electorate as a whole has been trending in the opposite direction. In 2004, George W. Bush won that demographic by a margin of 8 percentage points, but won the national popular vote by just 2.5. Eight years later, Mitt Romney did even better with older voters. He beat Barack Obama by 12 percentage points among seniors, despite losing overall by nearly 4 percentage points. Read More
Liberal fascism is everywhere: Behold its shocking rise!
With helpless victims like media conglomerates, the appalling pandemic of left-wingers brutally criticizing people
BY ALEX PAREENE | Salon

Liberal fascism is alive and well, and seemingly everywhere one looks these days. Not since the dark days of Stalin's purges have so many so-called progressives exercised so much violent aggression against their enemies. It is indeed a dark time to be considered an enemy of the left-liberal alliance, as so many recent victims can attest.

First, a bunch of Twitter users got mad at Stephen Colbert, leading to Comedy Central agreeing to end his show — forever. Regardless of the merit of the anti-Colbert complaint, it was chilling to see free speech trampled upon as a gaggle of vaguely organized people on Twitter successfully browbeat a massive media conglomerate into sort of apologizing for a joke. Read More
A Revolution Marches on Its Stomach
W

hich governments are most likely to be toppled when hungry people riot?
BY JOSHUA KEATING | Slate
People may vote with their pocketbooks, but more often than not, they revolt with their bellies. If you want to predict where political instability, revolution, coups d'etat, or interstate warfare will occur, the best factor to keep an eye on is not GDP, the human development index, or energy prices. Read More
This Fish Crawled Out of the Water…and Into Creationists' Nightmares
Some 375 million years ago, Tiktaalik emerged onto land. Today, explains paleontologist Neil Shubin, we're all walking around in modified fish bodies.
BY CHRIS MOONEY | Mother Jones
We all know the Darwin fish, the car-bumper send-up of the Christian "ichthys" symbol, or Jesus fish. Unlike the Christian symbol, the Darwin fish has, you know, legs. Har har. Read More
5 reasons why anxiety is so hard to manage (and what you can do to cope)
If we aren't careful, we can makes things worse. Here are some effective ways to keep your emotions under control
BY MELANIE GREENBERG |
ALTERNET

Have you ever had a friend or family member tell you to "just get over it" when you felt sad or worried? If getting rid of negative emotions is so easy, why is it that more than 21 million children and adults get diagnosed with depression each year and that depression is the leading cause of disability for adults age 15-44? Why is it that 40 million adults in the United States suffer from an anxiety disorder? The truth is we can't just get rid of negative emotions whenever we feel like it. Sometimes we can distract ourselves or think more positively, but at other times the emotions grab hold of us and cling on. Read More
Nasa-funded study: industrial civilisation headed for 'irreversible collapse'?
Natural and social scientists develop new model of how 'perfect storm' of crises could unravel global system
BY NAFEEZ AHMED | The Guardian

A new study sponsored by Nasa's Goddard Space Flight Center has highlighted the prospect that global industrial civilisation could collapse in coming decades due to unsustainable resource exploitation and increasingly unequal wealth distribution.

Noting that warnings of 'collapse' are often seen to be fringe or controversial, the study attempts to make sense of compelling historical data showing that "the process of rise-and-collapse is actually a recurrent cycle found throughout history." Cases of severe civilisational disruption due to "precipitous collapse - often lasting centuries - have been quite common." Read More

Your purpose, then, plainly stated, is that you will destroy the Government, unless you be allowed to construe and enforce the Constitution as you please, on all points in dispute between you and us."
-Abraham Lincoln, addressing the Southern people in his Cooper Union Address, February 27, 1860.

One man alone can be pretty dumb sometimes, but for real bona fide stupidity nothing beats teamwork.
- Mark Twain

Don't forget - it's all Obama's fault.
- Fox News

Lead, follow or get out of the way.
- Thomas Paine

It's not 1955 anymore and it never will be again. Get your heads out of the sand and let's move forward!
"There are no silver bullets": Humanity's incredible run of luck might be coming to an end
Humans have overcome plenty of natural crises before, Ruth DeFries tells Salon. Will we be able to do so again?
By Lindsay Abrams | Salon

Here's the long view of human history, as Ruth DeFries sees it: An ingenious species, we keep finding new ways to "hijack nature" and better feed ourselves. Each newfound system for producing food is a game changer, allowing our numbers to grow, only to be halted in our upward trajectory by some new problem that we must innovate our way out of again. Europe adopts the potato, people live longer and have more children, then the Great Irish Famine hits. A million people die, but humanity perseveres, developing new potato varieties and agriculture practices that keep the blight from causing another disaster. Read More
What the Media Isn't Telling You About Lauren Bacall and Bogart
Lauren Bacall was a true-blue, New York, left-of-center, liberal Democrat her whole life.
By Clancy Sigal | Alternet

The Lauren Bacall obits I've seen take only a fleeting glance at her politics. She had the guts and stamina of a classic New York-born Jewish left-liberal. She was not only Bogie's sultry siren in To Have and Have Not and The Big Sleep, but a kickass fighter, the only child of a divorced, dirt-poor, single immigrant mother. During the 1950s blacklist purges, aimed more at Jews and liberals than at "reds," when so many in Hollywood ran for cover, Betty Joan Perske Weinstein-Bacal pushed her new husband Humphrey Bogart into establishing the Committee for the First Amendment to damn the blacklist and protect its victims. CFA was a cross-section of the plucky, upstanding Hollywood left: Danny Kaye, John Huston, Bette Davis, Frank Sinatra, Katharine Hepburn, etc. Read More
Government Cafeteria Security
This weekend there was an article in the Washington Post stating that there is a shortage of cooks in government cafeterias.
By Jason Taylor | lairdslair

Why? Allegedly, the reason is because of a need to pass a bunch of security restrictions in a "post-Snowden world."

In the first place, the need for privacy and security has nothing to do with Snowden. They are just making him the fall guy here. Read More
Scientists Are Beginning to Figure Out Why Conservatives Are…Conservative
Ten years ago, it was wildly controversial to talk about psychological differences between liberals and conservatives. Today, it's becoming hard not to
By Chris Mooney | Mother Jones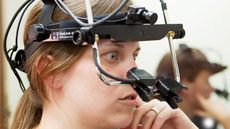 You could be forgiven for not having browsed yet through the latest issue of the journal Behavioral and Brain Sciences. If you care about politics, though, you'll find a punchline therein that is pretty extraordinary.

Behavioral and Brain Sciences employs a rather unique practice called "Open Peer Commentary": An article of major significance is published, a large number of fellow scholars comment on it, and then the original author responds to all of them. The approach has many virtues, one of which being that it lets you see where a community of scholars and thinkers stand with respect to a controversial or provocative scientific idea. And in the latest issue of the journal, this process reveals the following conclusion: A large body of political scientists and political psychologists now concur that liberals and conservatives disagree about politics in part because they are different people at the level of personality, psychology, and even traits like physiology and genetics. Read More
Letter to Boehner: What the hell, pal?
Originally published in the Cincinnati Enquirer
OPEN LETTER TO JOHN BOEHNER (in response to op-ed "Obama is trampling the Constitution") Read it here
We, the People Are Violent and Filled with Rage: A Nation Spinning Apart
School shootings, hatred, capitalism run amok: This 4th of July weekend, we are in the midst of a tragic public derangement.
By Jim Sleeper | Salon
By the rude bridge that arched the flood,
Their flag to April's breeze unfurled,
Here once the embattled farmers stood
And fired the shot heard 'round the world.
–Ralph Waldo Emerson, "Concord Hymn," 1837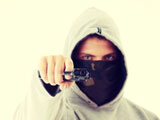 For centuries most Americans have believed that "the shot heard 'round the world" in 1775 from Concord, Massachusetts, heralded the Enlightenment's entry into history. Early observers of America such as G.W.F. Hegel, Edward Gibbon and Edmund Burke believed that, too. A new kind of republican citizen was rising, amid and against adherents of theocracy, divine-right monarchy, aristocracy and mercantilism. Republican citizens were quickening humanity's stride toward horizons radiant with promises never before held and shared as widely as they were in America. Read More

Rise of a right-wing quack
David Barton -- Glenn Beck's favorite "historian" -- is a discredited fraud. Which makes his new ascent terrifying
By Heather Digby Parton | Salon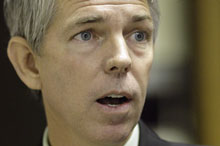 Back when Glenn Beck was one of the most admired men in America and Fox News' No. 1 celebrity, he introduced to the nation at large a "historian," well known among the Christian right, by the name of David Barton, who claims to have documentary evidence that the founders based the Constitution explicitly on the Bible. Beck often referred to a group known as the "black-robed regiment," which was composed of priests and clergy who were revolutionary sympathizers, comparing today's conservative preachers to what he implied were clergymen-soldiers in the secular liberal war on the Constitution. Read More
Conservatives Uncover Obama Plot to Destroy Phil Mickelson
According to the latest conspiracy theory, Obama sent the FBI and SEC to investigate the pro golfer because he once complained about high tax rates.
BY PATRICK CALDWELL | Mother Jones
Conservative conspiracy theories about President Barack Obama know no bounds. But the latest incarnation might be the craziest yet. It centers around Obama's alleged plot to destroy pro golfer Phil Mickelson.

At the end of May it was reported that the FBI and SEC were investigating whether Mickelson and bigwig sports gambler and golf course owner Billy Walters had engaged in insider trading using secret knowledge obtained from billionaire investor Carl Icahn. The initial leaks suggested that Icahn may have given advance warning to Walters in 2011 that he was planning a takeover of Clorox, which Walters relayed to Mickelson so he could buy stock in the company right before its value soared. Read More
Wingnuts' sheltered fantasy: This is the far right's scary myopic vision
Extreme conservatives don't just have dangerous views -- they have a plan to ensure they never see liberals again
BY ARI RABIN-HAVT | Salon
A recent survey of 10,000 Americans from Pew Research Center for the People and the Press was ostensibly designed to provide proof of the increased polarization of our country. (Spoiler alert: "Republicans and Democrats are more divided along ideological lines – and partisan antipathy is deeper and more extensive – than at any point in the last two decades.") Read More
Fraud
A
ctivists began campaigning to change the understanding of the 2nd Amendment in the late 20th century
BY LARRY LAIRD |

l

airdslair
"

One of the greatest pieces of fraud, I repeat the

word 'fraud,' on the American public by special interest groups that I've ever seen in my life time. The real purpose of the Second was to ensure that state armies—the militias—would be maintained for the defense of the state. The very language of the Second Amendment refutes any argument that it was intended to guarantee every citizen an unfettered right to any kind of weapon he or she desires."
---- Chief Supreme Court Justice Warren Burger
Justice Burger said in no uncertain terms, before gun lobbyists and activists began campaigning to change the understanding of the 2nd Amendment in the late 20th century, nobody considered it to be an individual right.
In 2008, the right wing contingent on the most recent Supreme Court (the same people who said that corporations are people) decided to throw away centuries of juris prudence and extend the 2ndAmendment as an individual protection for gun owners' right to bear arms. During the case, United States v. Emerson, the Supreme Court decided that the 2nd Amendment is not a collective protection for gun ownership in militias, but rather a protection for individuals to own and operate weapons. This decision flies in the face of centuries of settled law and, like Citizens United v. FEC is just another case where right wing extremist wearing robes have perverted our country's longstanding understanding of our laws."
NRA finally meets its match: Why Richard Martinez should have them shaking
NRA's trick is to silence critics by claiming politics disrespects victims. But Richard Martinez can't be silenced
BY KATIE MCDONOUGH | Salon
Richard Martinez's son Christopher was among the six college students murdered this weekend in Isla Vista, California. It's impossible to fathom the grief that Martinez must be experiencing right now, and the simple fact that he is upright and mobile is an act of tremendous courage. Which is precisely what makes everything else that he has done in the days since he lost his son all the more astounding.
Read More
Benghazi is not an outrage, the IRS controversy is not an outrage, Obamacare is not an outrage, The VA Scandal is an Outrage.
There is a cost to being perpetually outraged. We have nothing left when something genuinely terrible is exposed.
BY JOHN DICKERSON | Slate
f you've ever been seriously sick or helped a family member who is, you know how dark it can get. In the hospital, you look to every doctor or nurse who throws back that curtain and punches the hand sanitizer machine as if they have the answer, but they don't. This test or that test will tell us more, you're told, or we'll know more after one more bag is hooked up and drained. If you're on a slower track, it's just a gauntlet of appointments weeks away, tests on different floors or in different buildings, illegible return visit dates scribbled on little cards, lost parking tickets you can't validate, endless pill trays (the clear one in the morning and the opaque one at night). Read More
Everything You Need To Know About The End Of Net Neutrality
Verdict: Consumers are the losers.
BY GERRY SMITH | Huffington Post
It may be the end of the Internet as we know it.



That was the reaction from consumer advocates and some websites after the Federal Communications Commission announced new rules governing Internet service on Thursday. The rules effectively put an end to net neutrality, or the idea that all web traffic should be treated equally. Read More
Before Bundy Ranch
What happens when constitutional vigilantes go mainstream

.
BY JARED A. GOLDSTEIN | Slate
Last week a mob of more than 1,000 armed protesters forced the Bureau of Land Management to back down from enforcing federal grazing fees. The protesters came out in support of local rancher Cliven Bundy, who's been letting his cattle graze on federal land in Nevada for more than 20 years without a permit. "We're standing up for the Constitution," declared Bundy, to the delight of the television cameras. Read More
US Is an Oligarchy Not a Democracy, says Scientific Study
In America, money talks... and democracy dies under its crushing

weight

.
BY ERIC ZUESSSE |

Common Dreams
A study, to appear in the Fall 2014 issue of the

academic journal Perspectives on Politics, finds that the U.S. is no democracy, but instead an oligarchy, meaning profoundly corrupt, so that the answer to the study's opening question, "Who governs? Who really rules?" Read More
Pennsylvania fails to report water contamination from fracking
It's the "practice" of the state DEP not to say anything when private

wells

are polluted
BY LINDSAY ABRAMS | Salon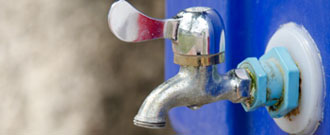 If you live in Pennsylvania and would like to be informed of when and where fracking leaks are contaminating the groundwater, well, good luck. The Department of Environmental Protection

doesn

't bother to inform the public, or make any record at all, when those violations affect private water wells. Read More
I lost my dad to Fox News: How a generation was captured by thrashing hysteria
Old white people are drowning in despair and rage. Here's how my father lost his mind -- thanks to his cable diet
BY EDWIN LYNGAR | Salon

Old, white, wrinkled and angry, they are slipping from polite society in alarming numbers. We're losing much of a generation. They often sport hats or other clothing, some marking their status as veterans, Tea Partyers or "patriots" of some kind or another. They have yellow flags, bumper stickers and an unquenchable rage. They used to be the brave men and women who took on America's challenges, tackling the '60s, the Cold War and the Reagan years — but now many are terrified by the idea of slightly more affordable healthcare and a very moderate Democrat in the White House. Read More
Inside the right-wing love affair with conspiracy theories
T

here's a reason Benghazi hysteria just won't go away
Peter Finocchiaro | Alternet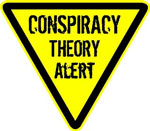 The New York Times recently published what is arguably the most comprehensive examination of the events that took place leading up to the deaths of four Americans in Benghazi. The six-part, multimedia report is not only the most exhaustive account of the tragedy ever published by a major news organization, it is also completely apolitical. In other words, it revealed the truth. Yet right-wing conspiracy theorists refuse to believe it. Read More


---