Ohio Early Voting Will No Longer Take Place On Sundays, Weekday Evenings
BY PAIGE LAVENDER | The Huffington Post

Ohio voters will no longer be able to take part in early voting on Sundays or weekday nights, according to hours set by Secretary of State Jon Husted.

The AP reports voters will only get two Saturdays to cast early, in-person ballots during the statewide election this fall.

In a release on the "fair and uniform voting hours," Husted explained the goal of cutting back on opportunities for early voting.

"In 2014, absentee voters will have the option of voting in person for four weeks, or they can vote without ever leaving home by completing the absentee ballot request form we will be sending all voters," Husted said. "Our goal is to make it easy to vote and hard to cheat and to ensure that everyone has an equal opportunity in the voting process no matter which method they choose."

The cuts to early voting hours could negatively impact African-Americans and voters who take part in "Souls to the Polls" drives after church on the Sundays leading up to Election Day, MSNBC reports:

There's little doubt that cuts to early voting target blacks disproportionately. In 2008, black voters were 56% of all weekend voters in Cuyahoga County, Ohio's largest, even though they made up just 28% of the county's population.

"By completely eliminating Sundays from the early voting schedule, Secretary Husted has effectively quashed successful Souls to the Polls programs that brought voters directly form church to early voting sites," said Mike Brickner, a spokesman for the Ohio American Civil Liberties Union, in an email.

On the Sunday ahead of the 2012 elections, voters faced extremely long lines at polling locations in Ohio. That year, early voting in the state had been reduced from the five weekends before the election to only the weekend right before Election Day.

I see that our esteemed Republican administration is again up to it's discriminatory tricks. "If you can't beat them, fuck 'em I guess."
The accident that killed me
Thanks to a freak occurrence, I remember nothing of my first 22 years. The person I had been is lost and gone
BY SU MECK | Salon

I don't remember any of what I'm about to tell you. Sure, I know the story, but it is just a story related to me by others, in bits and pieces, over many years. I have attempted to collect those scraps in order to present a narrative that feels real and whole. But it has been difficult. I have had to interpret the story, to picture the scenes in my mind, just as you are about to do. Some of the pieces are missing, because the people who witnessed them have forgotten the details, or because the people have themselves disappeared. Part of what continues to be maddening for me is the number of questions I still have that nobody seems to be able to answer in any kind of satisfactory way. Imagine the defining day of your life, stitched together from other people's memories. Read More
Gabrielle Giffords op-ed: 'We're not daunted'
On the third anniversary of the shooting that left six dead and that critically wounded her, former Rep. Gabrielle Giffords has written an op-ed appearing in The New York Times encouraging persistence in the fight for gun control reform.
"Our fight is a lot more like my rehab. Every day, we must wake up resolved and determined," Giffords writes.

Giffords compares her recovery and struggles to the disappointment she said she and her husband, Mark Kelly, felt after the Senate failed to pass a

Gabby Giffords in her hospital bed soon after her shooting three years ago.
background check law following the Sandy Hook school shooting. Nevertheless, Giffords writes, their efforts will prevail.

We're not daunted. We know that the gun lobby, which makes money by preventing sensible change, relies on dramatic disappointments to wound us, reduce our power, push us back on our heels," she writes.

Giffords also discloses for the first time that she has gained new movement in her right arm, a feat that she hadn't thought would be possible three years ago.

Giffords acknowledges that a single piece of legislation isn't enough to tackle gun violence, but she calls for recruiting more allies and voters, and supporting candidates in elections to pass multiple measures, including making gun trafficking a serious crime, preventing domestic abusers and stalkers from buying guns, and extending mental health services.

"We will fight for every inch, because that means saving lives. I've seen grit overcome paralysis. My resolution today is that Congress achieve the same," the former congresswoman writes.
Why Does Vinyl Sound Better Than CD?
BY NICK LEWIS |
noiseaddicts.com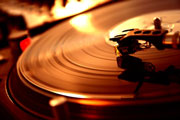 Vinyl discs wear out over time. They scratch easily. They crackle. They can't reproduce frequencies as low or as high as CDs can. They have a much higher noise floor than CDs, offering both a reduced dynamic range and noisier recordings.

So why do I still listen to most of my music at home on vinyl? Read More
Vinyl's sonic perfection finds new fans in digital age
The 12-inch record is getting a new go-around and a surge in sales, part of a renewed appreciation of high-quality sound.
BY MARCO DELLA CAVA, | USA TODAY
SEBASTOPOL, Calif. — If you don't believe in time machines, step
inside the offices of Mobile Fidelity Sound Labs. Today it's Jan. 30, 1979, and Rickie Lee Jones is cutting her debut album's single, Chuck E's in Love.

"Just listen to that," says mastering engineer Shawn Britton as the original analog tape of Jones' 34-year-old studio session fills the equipment-packed room with the singer's lush sighs. "It's what music is really all about." Read More
'Breaking Bad' Is Fully Dependent on Our Broken Health Care System
I

s the hit AMC drama really just one long ad for Obamacare? Tricia Romano on how a show about a sociopathic drug dealer speaks volumes about the state of America's health-care system.
BY TRICIA ROMANO |
The Daily Beast
When Breaking Bad first aired on AMC in January 2008, the country wasn't yet in a recession and Obamacare wasn't a word, but the health-care debate was front and center.

Though candidates Barack Obama and Hillary Clinton differed on the specifics, they agreed that the U.S. health-care system, which was bankrupting so many people, needed an overhaul. (John McCain, of course, didn't support anything resembling single-payer or universal health care.) Read More
6 reasons there's no such thing as compassionate conservatism
Paul Ryan is the latest Republican to feign concern for the less fortunate. Here's why it's always a sham
DAVE JOHNSON | Alternet

The word is out that Republicans are attempting to rebrand themselves as compassionate conservatives (again). "Compassionate conservatism" is a term that typically comes up after Republicans have taken things to such an extreme that the country is revolted and tries to push them and their nasty ideology of greed and hate aside. George W. Bush famously resorted to using this term to campaign for president after Republicans disgraced themselves with anti-Clinton conspiracy theories, witch hunts and the unpopular impeachment. Of course, Bush is best known for Iraq and Katrina. And now we have a budget "deal," courtesy of Paul Ryan, that drops unemployment benefits for 1.3 million long-term unemployed. Earlier in the week, Senator Rand Paul said helping the unemployed does them a "disservice" because it keeps them from getting jobs Read More

Your purpose, then, plainly stated, is that you will destroy the Government, unless you be allowed to construe and enforce the Constitution as you please, on all points in dispute between you and us."
-Abraham Lincoln, addressing the Southern people in his Cooper Union Address, February 27, 1860.

One man alone can be pretty dumb sometimes, but for real bona fide stupidity nothing beats teamwork.
- Mark Twain
I lost my dad to Fox News: How a generation was captured by thrashing hysteria
Old white people are drowning in despair and rage. Here's how my father lost his mind -- thanks to his cable diet
BY EDWIN LYNGAR | Salon

Old, white, wrinkled and angry, they are slipping from polite society in alarming numbers. We're losing much of a generation. They often sport hats or other clothing, some marking their status as veterans, Tea Partyers or "patriots" of some kind or another. They have yellow flags, bumper stickers and an unquenchable rage. They used to be the brave men and women who took on America's challenges, tackling the '60s, the Cold War and the Reagan years — but now many are terrified by the idea of slightly more affordable healthcare and a very moderate Democrat in the White House. Read More
Dammit, People Like Me
Charlie Crist has no ideology beyond his devout hope that people think he's great.
BY DAVID WEIGEL | Slate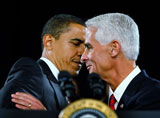 The challenge facing Charlie Crist, Florida's once-and-maybe-future governor, was that which confronts so many struggling authors of romance novels. How do you describe a hug? How do you cram all the intimacy of human skin, breath, and contact into a couple of words in a Garamond font. How do you not end up polishing a Bad Sex Award? Read More

More Than Money: Put People And The Planet Alongside Profits
BY RICHARD BRANSON | The World Post
LONDON -- Ever since I took my first steps as an entrepreneur more

than four decades ago, I have been motivated by the question of what business can do to make people's lives better. Coming up with an answer isn't always easy, and for most entrepreneurs, success follows a good amount of trial, error, and failure. One important source of inspiration is to look ahead at this world a decade or two from now. What kind of future do we envisage and what kind of products and services would we like to see? What are the roadblocks along the way? Read More
In something we trust?
Obama might as well get his agenda through and move on...
BY ANTONY C

Let's face it Obama might as well get his agenda through and move on from Republicans filibustering even their own bills and blaming Obama. 46 votes to repeal Romneycare because it sounded so much more scary with the word Obama in front of it.

They've blamed him for not shutting down Guantanamo and blamed him for trying. They've blamed him for "scandals" that never rose higher than field offices but are trying to give Christie a free pass for a slew that came out of his office. They blamed him for leading from behind, forcing our NATO allies to actually do some allying after decades of a free ride in Libya, then they blamed him for getting involved then for not going in hard enough. Why they were even angry when the West really was greeted as liberators by all but al Qaeda.

They blamed him when the GDP was minus 9 and blamed him when it reached plus 3 because it took too long. The blamed him for nobody on Wall Street doing hard time and blamed him because the regulations were too tough and punitive on Wall Street. They blamed him for evolving on LGBT rights even though the majority of Americans have evolved.

They're blaming him because he isn't prosecuting states that have legalized weed and blame him for ignoring states rights. They blame him for calling for sane and rational gun laws and ignore that most people are as well. They blame him even if he takes a holiday, ignoring that his predecessor by his 6th year had already taken 4 times as many and the patron saint and first hologram president, Ron Reagan had even had far more.

So he might as well push through his agenda, you know the one that had him win a second term, the one he promised he would because if he doesn't they'll blame him for not keeping his promises with a bitter twist of insincerity.

No matter what he does or doesn't do they'll blame him with equal conviction..
Millions Are Now Realizing They're Too Poor For Obamacare
BY JEFFERY YOUNG | The Huffington Post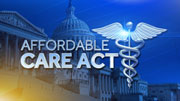 Thanks to a Supreme Court ruling and staunch Republican resistance, Marc Alphonse, an unemployed 40-year-old Marine veteran who is essentially homeless, cannot get health insurance under Obamacare.

Three years ago, Alphonse learned he has a kidney disorder that will deteriorate into kidney failure, and possibly prove fatal, if left untreated. As it stands now, he suffers from bouts of nausea caused by his dysfunctional kidneys, and he's dogged by an old knee injury that limits his job prospects. He gets by on $400 a month in unemployment benefits, and his family can no longer afford housing in their home city of Miami. Alphonse's 28-year-old wife, Danielle, and three young children are staying with relatives while Alphonse couch surfs. Read More
West Virginia Chemical Spill
Read More
Inside the right-wing love affair with conspiracy theories
There's a reason Benghazi hysteria just won't go away
Peter Finocchiaro | Alternet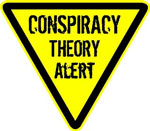 The New York Times recently published what is arguably the most comprehensive examination of the events that took place leading up to the deaths of four Americans in Benghazi. The six-part, multimedia report is not only the most exhaustive account of the tragedy ever published by a major news organization, it is also completely apolitical. In other words, it revealed the truth. Yet right-wing conspiracy theorists refuse to believe it. Read More
How I Built My Ubuntu Linux/XBMC Media Center
Add one old computer salvaged from the scrap heap, $39 worth of second hand components from ebay and some free, open source software and we now have a nice internet and LAN connected media server! Maybe you can do it too.
BY LARRY LAIRD | lairdslair

I found an old Dell GX620 desktop that was in the process of being assigned to the dumpster recently and decided to try to rescue the unit and put it to some good use. It had no peripherals with it at all. No keyboard, mouse, monitor, not even a power cord. I wasn't sure it even worked. I took it home and plugged it in and lo and behold it sort of booted to Windows XP. The OS was corrupted in some manner but it did boot OK. I wiped the 80 GB drive and installed Ubuntu 12.04 32 bit. The unit booted and ran perfectly. Read More
And now for more evidence of why America is becoming a third world country
BY LARRY LAIRD | lairdslair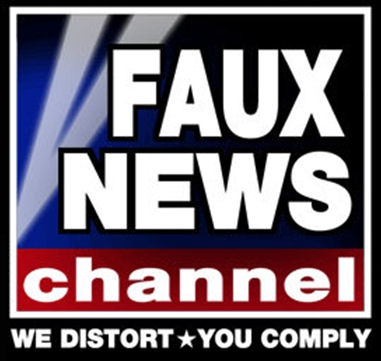 "Journalists" like those of Fox News quoting unsubstantiated (and ultimately ridiculously wrong) reports, worded in such a way as to be presented as facts, then hiding behind a "?" as an excuse when they are shown to be full of shit.

People that jump on every story printed as if it were true, if it fits their agenda. Earth 6012 years old… yes! Temperature trends can be ignored! Yes!… Obama is a secret Muslim terrorist plant! Yes!

Politicians like Bachmann and Palin that use false information like this to discredit and diminish the respectability of their own country.

Other politicians publicly stating that they would rather see America fail than move forward under a leader (any leader) of the opposing party.

We are in a downward spiral of gullibility, intentional misinformation, lack of honor and accountability, with so-called journalists and commentators (Limbaugh and Beck) leading the decline of core American values. And as the recent elections show, it is working, the American people are being led by the nose down the path of ignorance and corporate slavery.