Rula Jebreal: Why America is losing the war on terror — and the Islam debate is so flawed
Leading journo explains why killing Osama didn't end the war -- and why Bill Maher & co. get Islam wrong
By Rula Jebreal | Salon
America is losing the longest war in its history. An enemy that had comprised a couple of hundred desperate men hiding in caves in eastern Afghanistan when the "war on terror" got underway following the 9/11 attacks is incarnated today as 20,000 fighting men in the Islamic State movement. And far from hiding in caves, ISIS has brazenly raised its black flag over vast swaths of territory in Syria and Iraq – countries that, in 2001, had been two of the most secular societies in the Middle East. Read More
The Anti-Obamacare FAQ
Everything you need to know about why conservatives want to repeal the president's health care law.
By Reihan Salam | Slate
Though the Affordable Care Act passed into law in 2010, conservatives continue to fight it at every opportunity: in the courts, in state legislatures, and in Congress. It's a safe bet that as the race for the 2016 GOP presidential nomination kicks off, a cavalcade of Republican hopefuls will torment innocent Iowans with tales of how they've fought Obamacare in the past and why they're the ones who can finally drive a stake through its heart. But if you don't read the conservative press, you might have no idea why those of us on the right side of the political spectrum are so worked up about Obamacare. To promote cross-ideological understanding, I've prepared this little FAQ. Read More
Law In The Raw
The court's Obamacare disaster
By Linda Greenhouse | The New York Times
Nearly a week has gone by since the Supreme Court's unexpected decision to enlist in the latest effort to destroy the Affordable Care Act, and the shock remains unabated. "This is Bush v. Gore all over again," one friend said as we struggled to absorb the news last Friday afternoon. "No," I replied. "It's worse." Read More
We have been stupefied
As the Republicans take the Senate, these four reasons explain why the republic is in serious, serious trouble
By Jim Sleeper | Salon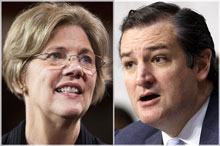 The American republic didn't end this week because conservative Republicans captured the Senate. Conservative Republicans captured the Senate because the republic has been ending, as liberal Democrats and libertarian Republicans surf four predatory new asymmetries in our national life – in security, in speech, in investment, and in consumer marketing. These immense imbalances of power are submerging the elections, delegitimizing the liberal capitalist republic that promised to give security, speech, investment, and marketing deeply different meanings and consequences than the ones they've acquired. Read More
Ten Facts You May Not Know About The Federal Budget
The fiscal year for 2014 ended on September 30th. With the release of the end-of-year totals for fiscal year 2014, below are 10 facts you may not know about the federal budget.
By Senate Budget Committee; Patty Murray, Chairman
1) Overall federal spending has been flat for five straight years, for the first time since the end of World War II.

When measured in simple, raw dollars, spending has historically risen year to year. This is not surprising given that the size of the population and the cost of living (inflation) both increase from year to year. However, from 2009 to 2014, spending was largely unchanged at $3.5 trillion per year. The last time spending did not rise over a five year period, even in nominal dollars, was during the post-World War II phase down from 1946 to 1951. Read More
They won, we lost: How corruption became America's national pastime
How the nation's corporate elite "extorts hard working people for their own political and financial gains"
By Janine Wedel | Salon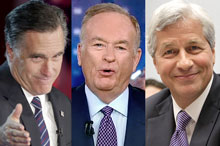 What does "SWIMNUT" know that the world's supposed experts on corruption or the elites who gather each year for skiing and schmoozing in Davos do not?

This anonymous commenter was responding to an online article about the 2013 ranking of the world's most corrupt countries, as measured by the best-known international arbiter of corruption, the organization Transparency International. In TI's survey, the experts canvassed perceive Somalia, North Korea, and Afghanistan as the worst transgressors. But "SWIMNUT" sees it differently:

Not quite sure how corruption is defined but I think the US needs to be included as one of the most corrupt "civilized" countries in the world. . . . In the US . . . we have created a political elite that extorts hard working people for their own political and financial gains. Read More
Windows 10
the OS for gullible people
By Jason Taylor | lairdslair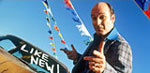 As everyone knows, Microsoft says they are skipping Windows 9. The reason they are skipping is because Windows 8 really sucks and Microsoft wants to weaken the direct link and connection between Windows 8 and Windows 10, so more people are tricked into trying Windows 10. Read More
SATIRE BY JASON TAYLOR
Much ado about our SS
By Jason Taylor |
lairdslair
After a week of testimony before congress regarding what do to about all the break ins and the resignation of Secret Service director Julie Pierson , the decision was made by Congress to have a member of the Secret Service drive to Home Depot and purchase a lock. Read More
What Lurks Beneath The Methane Lakes of Titan?
What are we seeing here? Fun answer: No one knows.
By Phil Plait |

Slate
One of the biggest discoveries made by the Cassini spacecraft is that Titan — the mammoth moon of Saturn — has lakes of liquid methane and ethane on its surface. Radar maps of the surface of Titan confirmed that the north pole is dotted with them, and combined cover far more of the surface of that moon than the Great Lakes do the Earth. Read More
Study: Water contamination in frack-happy Texas and Pennslyvania is anything but natural
Drillers and regulators have to do more to make fracking safe, a new study finds
By Lindsay Abrams | Salon
Natural gas drilling is responsible for contaminating drinking water in Pennsylvania and Texas, a new study finds. The direct cause is methane leaking from natural gas wells. But make no mistake: This is a fracking problem. Read More
The Problem with this World is Clear....
..upon reviewing the following hyperlink.
By Jason Taylor | lairdslair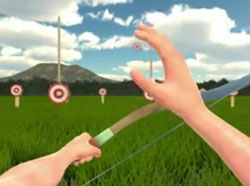 You know how you get an email about an article you want to read? So you click on the hyperlink. So far so good. Then, a page opens up, and the article is there, somewhere on the page. Just scroll down past a few hundred ads or so and, ahh, there it is. What's that to the side? Some sexy little short easy to read teaser story screaming for my attention? Oh it will only take a second.

Often these side articles are just top 10/20 "articles" with 10/20 pictures and a few words. Read More
Bud and Miller Are Trying to Hijack Craft Beer—and It's Totally Backfiring
By Tom Philpott | Mother Jones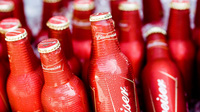 InBev and MillerCoors loom over the US beer landscape like…well, like one of those monstrous inflatable Bud Light bottles that spring up at certain football tailgate parties and outdoor concerts. Together, the two global giants own nearly 80 percent of the US beer market. InBev alone, corporate owner of Budweiser, spends a staggering $449 million on US advertising.

But also like those vast blow-up beer bottles, their presence is not-so-faintly ridiculous and always teetering. The industry's signature light beers are suffering a "slow, watery death," BusinessWeek recently reported, their sales declining steadily. Read More
Texas gun nuts' scary ritual: How hatred of a president turned profane
The "open carry" crew is now spouting right-wing conspiracy theories and waving guns in the worst place imaginable
By Heather Digby Parton | Salon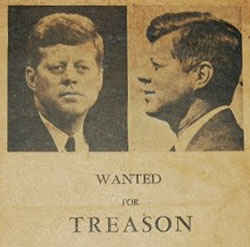 Although I do not consider myself an 'alarmist', I do fervently hope that President Kennedy can be dissuaded from appearing in the city of Dallas, Texas as much as I would enjoy hearing and seeing him.

This 'hoodlum mob' in Dallas is frenzied and infuriated that their attack on Ambassador Adlai Stephenson on the 24th, backfired on them. I have heard that some of them have said they "have just started."

No number of policemen, plainclothes men or militia can control the "air" Mr Salinger — it is a dreadful thought but all remember the fate of President McKinley.

These people are crazy, or crazed, and I'm sure that we must realize that their actions in the future are unpredictable.

Unfortunately, her prediction wasn't alarmist enough as it turned out. Read More
Misinformed USA: Why average Americans vote for Republicans
By Robert Sobel | Orlando Liberal Examiner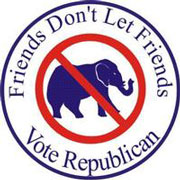 One can only wonder why average working class Americans would vote for a party that is so obvious in their bias towards the wealthy. It would make sense that someone in the top 1 percent of the income bracket would vote for the Republican party since they have the wealthiest American's best interest at heart. You could even make the case that highly religious Christians would vote for Republicans even though, at times, they vote against their own best economic interests. So the question remains, while scratching your head, why do working class Americans vote for Republican candidates? Read More
Gun Nuts Are Terrorizing America: The Watershed Moment Everyone Missed
From Cliven Bundy defeating the cops to "open carry" movement's menace, the left's timidity has spawned a nightmare.
By Rick Perlstein | Alternet
Here is a truth so fundamental that it should be self-evident: When legitimately constituted state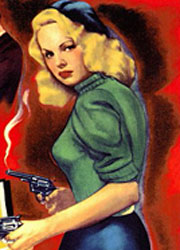 authority stands down in the face of armed threats, the very foundation of the republic is in danger. And yet that is exactly what happened at Cliven Bundy's Nevada ranch this spring: An alleged criminal defeated the cops, because the forces of lawlessness came at them with guns — then Bureau of Land Management officials further surrendered by removing the government markings from their vehicles to prevent violence against them.

What should be judged a watershed in American history instead became a story about one man's racist rants. Even as two more Nevada lunatics, inspired by their stint at Cliven Bundy's ranch, allegedly ambushed and mowed down two police officers and killed a bystander after crying, "This is the start of a revolution." And now, an antigovernment conspiracy theorist named Douglas Cole recently shot at two police officers in Nevada County, California (though you may not have heard about that, because the New York Times hasn't found the news yet fit to print). Read More
How the Iraq War Launched the Modern Era of Political BS
Factual divides over whether Iraq had WMDs, and whether Saddam was working with Osama, set the stage for today's battles over reality.
By Chris Mooney | Mother Jones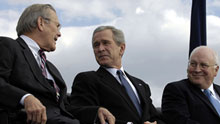 That queasy sensation of déjà vu you're experiencing is understandable. With Iraq back in the news, and Paul Wolfowitz and Bill Kristol on TV sounding off about the situation, there's every reason to worry that a new wave of misinformation is on the way.

There is no debate that the Iraq war was sold to the American public with a collection of claims that ended up being proved false. Iraq was said to have weapons of mass destruction, but this wasn't the case. Advocates for the war insinuated that Saddam Hussein was colluding with Al Qaeda and was somehow involved in the 9/11 attacks. That, too, was false. Read More
Why Is Cable Television So Afraid of Admitting That Many of America's Terror Attacks Are 'Right Wing?'
CNN has been afraid calling a major social threat by its real name.
BY C.J. WERLEMAN | Alternet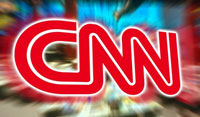 In the aftermath of the deadly Las Vegas shooting rampage, which left two police officers, a shopper, and the shooters dead, one can expect all the usual talking points that follow an all too regular and familiar massacre – mental health, access to guns, the killer's motives, and so forth. But here's another one: the intellectual cowardice of cable news giant CNN, when it comes to reporting right wing terrorism. Read More
Liberal fascism is everywhere: Behold its shocking rise!
With helpless victims like media conglomerates, the appalling pandemic of left-wingers brutally criticizing people
BY ALEX PAREENE | Salon

Liberal fascism is alive and well, and seemingly everywhere one looks these days. Not since the dark days of Stalin's purges have so many so-called progressives exercised so much violent aggression against their enemies. It is indeed a dark time to be considered an enemy of the left-liberal alliance, as so many recent victims can attest.

First, a bunch of Twitter users got mad at Stephen Colbert, leading to Comedy Central agreeing to end his show — forever. Regardless of the merit of the anti-Colbert complaint, it was chilling to see free speech trampled upon as a gaggle of vaguely organized people on Twitter successfully browbeat a massive media conglomerate into sort of apologizing for a joke. Read More
This Fish Crawled Out of the Water…and Into Creationists' Nightmares
Some 375 million years ago, Tiktaalik emerged onto land. Today, explains paleontologist Neil Shubin, we're all walking around in modified fish bodies.
BY CHRIS MOONEY | Mother Jones
We all know the Darwin fish, the car-bumper send-up of the Christian "ichthys" symbol, or Jesus fish. Unlike the Christian symbol, the Darwin fish has, you know, legs. Har har. Read More
5 reasons why anxiety is so hard to manage (and what you can do to cope)
If we aren't careful, we can makes things worse. Here are some effective ways to keep your emotions under control
BY MELANIE GREENBERG |
ALTERNET

Have you ever had a friend or family member tell you to "just get over it" when you felt sad or worried? If getting rid of negative emotions is so easy, why is it that more than 21 million children and adults get diagnosed with depression each year and that depression is the leading cause of disability for adults age 15-44? Why is it that 40 million adults in the United States suffer from an anxiety disorder? The truth is we can't just get rid of negative emotions whenever we feel like it. Sometimes we can distract ourselves or think more positively, but at other times the emotions grab hold of us and cling on. Read More
Nasa-funded study: industrial civilisation headed for 'irreversible collapse'?
Natural and social scientists develop new model of how 'perfect storm' of crises could unravel global system
BY NAFEEZ AHMED | The Guardian

A new study sponsored by Nasa's Goddard Space Flight Center has highlighted the prospect that global industrial civilisation could collapse in coming decades due to unsustainable resource exploitation and increasingly unequal wealth distribution.

Noting that warnings of 'collapse' are often seen to be fringe or controversial, the study attempts to make sense of compelling historical data showing that "the process of rise-and-collapse is actually a recurrent cycle found throughout history." Cases of severe civilisational disruption due to "precipitous collapse - often lasting centuries - have been quite common." Read More

Your purpose, then, plainly stated, is that you will destroy the Government, unless you be allowed to construe and enforce the Constitution as you please, on all points in dispute between you and us."
-Abraham Lincoln, addressing the Southern people in his Cooper Union Address, February 27, 1860.

One man alone can be pretty dumb sometimes, but for real bona fide stupidity nothing beats teamwork.
- Mark Twain

Don't forget - it's all Obama's fault.
- Fox News

Lead, follow or get out of the way.
- Thomas Paine

It's not 1955 anymore and it never will be again. Get your heads out of the sand and let's move forward!